I'm sorry it has been so long since I posted properly! I can't believe I wrote the last post when were waiting for the next set of volunteers to arrive!! Those volunteers have now left too! I'll try and fill you in on a few of the happenings of the last 6 weeks! My second expedition were just as great as the first, now I just have more people to miss having around! It was nice to feel settled into the routine of training the volunteers this time around. The first couple of weeks consisted of lots of lectures and watching some great presentations, given by the volunteers :)
Sophie, the sea cucumber, being fished by Claire :)
They all did so well and by weeks 3&4 we were already surveying! The last couple of weeks were great fun, coordinating our survey boats :) One good thing was that it was a small group so we could fit everyone into both boats! By the end of the sixth week we had completed our 8 remaining survey sites for 2013!
Dive Briefing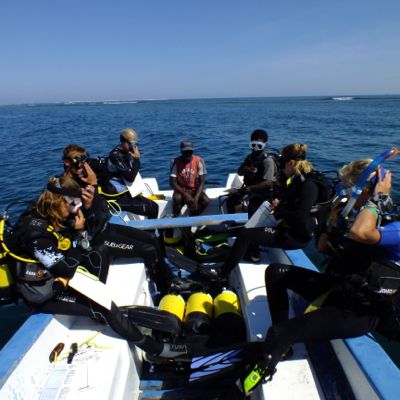 Entering the water
Over the 6 weeks we had some great party nights too. We had lots of different themes – Party Animals, Boardgames, things beginning with D and, of course, Christmas, to dress up for!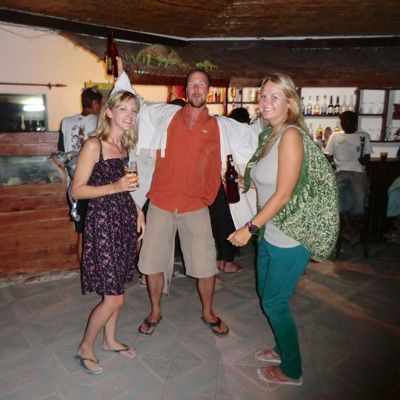 Party Turtle!
And of course I have to mention our amazing Thanksgiving dinner!! It was SO good!! A small army of cooks, lead by the other Lisa, slaved away all day to make this feast for over 30 people! Just look at all the food! Lisa even made Yorkshire puddings!...
Thanksgiving feast!
It was really sad to say goodbye to them on Sunday although with mum, dad and Nia visiting I was excited for the Christmas holidays :)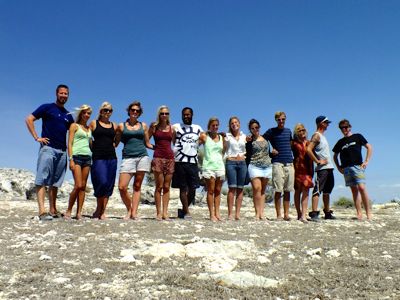 Expedition 8, 2013 Group Photo :)